North York Home & Real Estate Directory & Resources
This section provides information about home-related services including real estate agencies, renovators, furniture companies and lawn and garden maintenance contractors. We also give you valuable advice about where to buy a home and how to decorate it.
Great Shortcut: MovingInCanada.com!
Home neighbourhood info, and local searches for realtors, movers, home builders is also on our sister site MovingInCanada.com. (This site does not have any of the other local information found on FoundLocally.com)
Get real estate news, stats, and mortgage rate updates on MovingInCanada's Facebook & Twitter
Below the recent postings are our important Reference & Links for North York business.
North York Real Estate & Relocation Business Directory & Stories
*
New Listings
Here are some businesses and organizations recently added to the FoundLocally.com FREE Directory.


Watch for their posts of news, events, jobs, and flyers/sales!

Add Yourself...
Rating&nbsp& Reviews
Here are some reviews and ratings for local businesses, posted by consumers:

More Ratings...
North York Open Houses
Realtors in our directory can post their 'Open House' events (typically one day) to our events calendar


Here are some upcoming 'Open House' events held in and around North York:

More Events..
Homes, Gardens & Real Estate News
Here are some recent news announcements posted by local businesses, with their FREE Listing.

North York Savings
Here are some coupons, discount offers, and sales posted by the businesses inour the FoundLocally directory:

More Savings...
Featured Listing
Canadian Tire Stores
Canada's leading hardgoods retailer, offering consumers approximately 85,000 diferent Automotive parts and accessories, ports and Leisure, and Home products.

More Info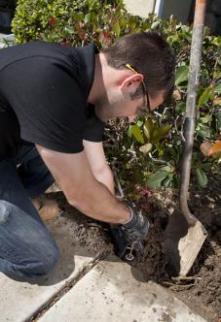 Featured Listing
Toronto sprinkler Repair
Dealing with a broken sprinkler can be a pain. If you're like most Toronto residents, you'll put off repairs as long as possible because you don't want to deal with the hassle, cost, or headache of trying to find a decent sprinkler repair company.

More Info


Featured Listing
Alpine Apartments
Commuters will love the close proximity to transit stations at the corner of Yonge and Steeles. Parks, schools, community centers, pharmacies, medical and dental clinics, and a mall are all within a short walk or drive from the buildings.

More Info


Featured Listing
Door On The Go
Door On The Go is a commercial & residential door repair and maintenance company that has been in operation for nearly a decade in the GTA. Open 24 hours!

More Info


Featured Listing
Ali Rizvi @ Keller Williams Real Estate Service - The Home Lister
Its All About You Achieving All Your Real Estate Needs Through Me

More Info


Featured Listings
Add Your Free Listings
If you're not listed
If your business is not already in the FoundLocally directory (try the SEARCH box at the top), and you would like to be featured (randomly), add yourself to the Free Listings!

More Info


Bedford Park, Teddington Park, Wanless Park (North York neighbourhoods)
These communities lie just north of Lawrence, on both sides of Yonge Street. Teddington Park is south of the Rosedale Golf Club. Wanless Park is centered around that park.

More info...
Dublin Heights, Wilson Heights (North York neighbourhoods)
This area is centered around Bathurst St is very much a Jewish neighbourhood, with an Italian cluster. The area is close to North York Branson Hospital, York University, and Earl Bales Park

More info...
Humber Summit and Emery (North York neighbourhoods)
These are communities are nestled between Highway 400 and the Humber River. Great access to Highways 400 or 401, GO Train or TTC.

More info...
Flemingdon Park (North Yorkneighbourhoods)
Flemingdon Park, south of Eglinton and Don Mills is a mixed office/residential neighbourhood, which is culturally diverse (with over 80 languages spoken)

More info...
Hogg's Hollow - (North York neighbourhoods)
This little valley enclave is southeast of Yonge |and York Mills, with parkland and recreational trails

More info...
North York Homes & Gardens Information